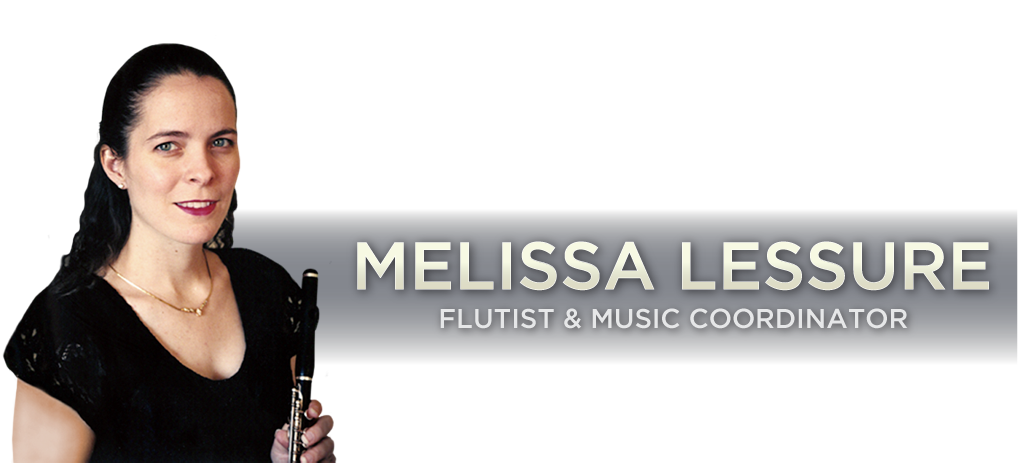 ABOUT
Melissa Lessure, classical flutist in Western Pennsylvania, plays with several local orchestras including the Johnstown, Youngstown, Westmoreland, Altoona and McKeesport symphonies. A past winner of the Pittsburgh Chamber Music Society Competition, Ms. Lessure has played in many chamber ensembles. Her trio of flute, violin and cello performs frequently for local engagements.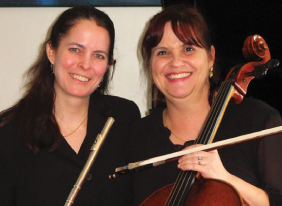 A native of Bay City, Michigan, Ms. Lessure studied flute with Mary Anderson before embarking on her formal musical training at the Interlochen Arts Academy with teacher Jacqueline Hofto. After a year at the University of Michigan studying with Clement Barone, she transferred to Florida State University. Charles DeLaney guided her through her Bachelor of Music degree, and she co-founded the Australian-American Chamber Ensemble as a student. Ms.Lessure moved to Pittsburgh to study with Julius Baker in the Master's degree program at Carnegie Mellon University.
She won the Silberman Chamber Music Competition and the Westmoreland Symphony Young Artist Competition as a Master's student. Robert Langevin guided her musical studies in the Artist Diploma program at Duquesne University. With Mr. Langevin's expert guidance, Ms. Lessure won the positions she currently holds in area orchestras.

Ms. Lessure has been an active member of Sigma Alpha Iot since she joined the Alpha Chapter at the University of Michigan as a freshman. She was active in the Beta Alpha Chapter at Florida State University and the Alpha Mu Chapter at Carnegie Mellon University. She is currently treasurer of the Pittsburgh Alumnae Chapter of SAI and has been both president and secretary.
Appearing as soloist with the Johnstown Symphony, Ms. Lessure performed the Vivaldi Piccolo Concerto in 2003. She has also soloed with the Westmoreland Symphony, the Southeastern Music Festival Orchestra and Carnegie Mellon University ensembles. Ms. Lessure has been a finalist in several orchestra auditions.

In 2006 Ms. Lessure joined the musical cast of Pittsburgh Irish and Classical Theater's The Shaugraun. She has also appeared onstage with the Pittsburgh Opera for La Boheme. Ms. Lessure is sought after for weddings and engagements all over Western Pennsylvania.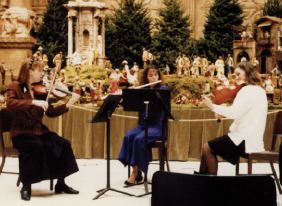 MUSIC
Ms. Lessure provides live music for weddings, receptions, parties and special occasions. Her ensembles include flute and cello duos, flute, violin and cello trios, woodwind quintets, or any instrumentation you prefer.

They love what they do, and will gladly help you make the best musical choices for your event. Please listen to Ms. Lessure's flute and piccolo samples below.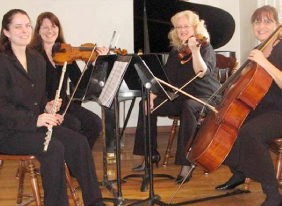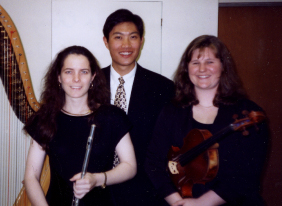 LESSONS
Ms. Lessure teaches private flute lessons at the PYCO School of Music. Please contact PYCO to schedule your flute lesson with Melissa.

She has taught hundreds of students at Volkwein's and Johnstonbaugh's Music Stores, Winchester Thurston School, Franklin Regional High School and the Center for the Musically Talented, Pittsburgh Public School System.
Call 412.635.0131 or email for lesson rates and to schedule your lesson!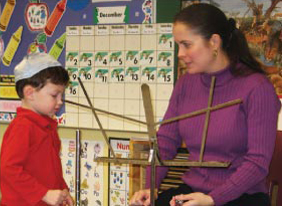 CONTACT